Services make our systems shine
With Keyhouse you get the legal industry's most advanced practice management system, but that's just the beginning. You also get the services that help you make the most of this powerful, flexible business tool.
Learn how to let the system do the work
We will train your team to make the most of the new system and help it to help you to become a smarter, more efficient, more profitable business.
Let's take your firm to the next level
Standardise processes, automate repetitive tasks, improve accuracy, raise consistency and increase profitability so that your practice can be the very best it can be.
The most efficient way to get everything working as it should
Book managed service days which put a Keyhouse expert at your side in your office one day a week or a month to help you with training, integration and infrastructure development.
A Lean law firm is one that has trimmed away the wasteful processes and habits. It's a business that runs efficiently and is profitable and that's exactly what you want to be.
Keyhouse Document Generation reduces time spent on generating documents by 50% enabling Solicitors to focus on more complex issues guiding and advising clients

"One of the main benefits of Keyhouse Case Management, is that it halves the time you spend generating closing documents for a Conveyance (once you have your workflows and documents set up correctly to auto populate)"
Margaret Irwin, Associate Solicitor
Brief Production - Time Savings
The Keyhouse Brief Builder automates time consuming tasks such as indexing legal documents and save firms a vast amount of time and resources. With a simple Brief Builder wizard guiding you through the steps, a brief is generated that is fully indexed, sectioned, numbered and formatted.
"Keyhouse expertise and technology have transformed the way the firm works by automating certain aspects of the work like the Brief Builder, but also introducing workflows streamlining the work process".
Nicola McDonnell, Managing Partner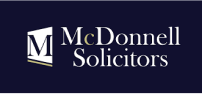 Applying lean techniques, Keyhouse work with law firms improving their business processes for the delivery of legal services, making firms more efficient, freeing up valuable solicitors' time.

"We are delighted with the end project and all staff involved gained a lot of valuable information on approaching the task from the LEAN perspective. We were surprised at the relevance the LEAN Project had to the way we approached issues or difficulties in efficiently progressing files in the firm. This project has been a hugely worthwhile exercise for our firm"
Keyhouse allows your team to better cater to the ever-changing needs of your clients. Helping you to respond to client needs in an effective and efficient manner.
"Clients expectations are increasing. You either do something about it or complain about it. To cater to the changing landscape, we made the move from document communication for everything, to email which has reduced our overheads by 25%. Next, we are looking to get rid of the franking machine, as the email templates and Microsoft integration has been so successful".
Colm O'Cochlain, Managing Partner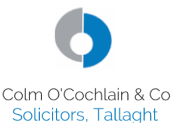 Electronic Bank Reconciliations – Time Savings
Keyhouse integrated Accounts and Case Management System allows for all areas of the firm to save time and greatly reduce the likelihood of human error.

"The electronic bank reconciliation module results in a time saving of 80% – you simply download your bank statement, import it into the bank rec module, and follow the steps. It would normally take between 1.5 to 2 hours. With Keyhouse we are saving almost 1 hour per bank reconciliation."
Keyhouse allows your team to respond to client needs in an effective and efficient manner regardless of location. Partners have an overview of everything that is happening in the firm using Keyhouse.
"If it is not recorded on Keyhouse it then doesn't exist. The (Keyhouse) Case Management system allows the team take phone calls from any client and talk intelligently to them."
Gus Cullen, Commercial & General Litigation Partner

Saved in admin every day!
Keyhouse helps solicitors save hours of their time every day enabling them to spend more time guiding and helping clients and less time on repetitive, administrative tasks.

Efficiencies gained with the implementation of workflows alongside the seamless integration with Outlook and Accounts frees up the time to spend with clients making a difference, every day. Julie still says the main benefit of a good practice management system is "pure integration, everything you need about a file in the one place".
Julie Breen, Managing Partner
Less time wasted on generating briefs
Keyhouse strive to help law firms work better. Our brief builder helps you save time like no other tool, allowing you to spend more time on billable work.
"A typical brief of 300 pages would have taken at least 2.5 hours to prepare, with the Keyhouse brief builder it's taking approximately 30 minutes. It's completely invaluable."

Cloud practice management system
At Keyhouse our mission is to help law firms work better. Since 1983 Keyhouse have been preparing for the future so that law firms are ready for whatever comes next.

"The cloud platform makes working from anywhere easy and efficient. Keyhouse has allowed us streamline our business across our practice areas. Its' user friendly interface allows all staff to use the system with ease"
Dónall Johnston, Managing Partner
Here's how to get in touch with Keyhouse.