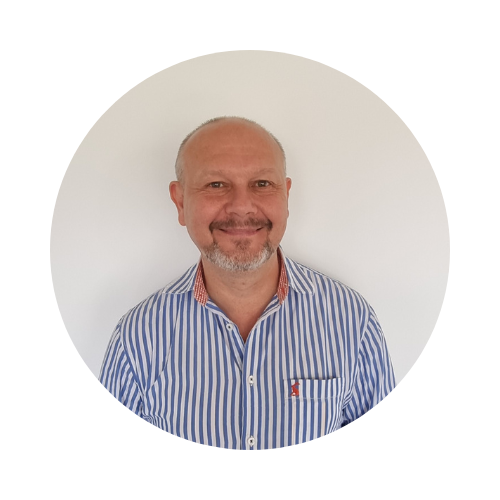 Getting started with legal practice management systems
From my own personal 15-year experience of selling legal software solutions in the UK and Ireland, a solid legal practice management system is the absolute cornerstone of any law practice.
Not only will it assist firms in managing their business effectively, but it should also provide a solid platform for defining and managing processes, with the overall objective of enhancing legal service delivery to your clients.
So, what is a legal practice management system and what is it typically made up of?
An integrated system
I am going to begin by suggesting that there is one golden rule when it comes to choosing and implementing a legal practice management system – Case and Accounts integration. The benefits to a firm of having a single integrated system cannot be overstated enough. Multiple data silos and information systems can make it more difficult for end-users to know where to find the right information in a timely manner, leading to frustration, unnecessary duplication and delays. A robust accounting system that competently deals with the solicitors' regulatory rules of that particular jurisdiction should be at the heart of any legal practice management system.
Reliable and accessible support
Technology alone is not a silver bullet. I would love to tell you to buy our software and all your frustrations would vanish – but that wouldn't be very honest! Software that users are heavily reliant on requires reliable, accessible support, in the event that you need technical help or even advice on how to handle a new area of work with the implementation of workflows for example.
It is the peace of mind that you have somebody there to help you if required. As a result, you need to have access to real people when you require support. Your practice management system supplier must have an accessible support team, that can be reached by phone, email, support desk, and the option of on-site access. Watch out for 24/7 support that translates to log a ticket and wait a week.  
Functionality
Often when somebody is new to the world of researching and purchasing legal practice management systems (which many are, as it's not something that's changed very often!), they just want it to look and feel easy to use. However, in my experience, I can tell you that an adequate system requires more investigation than simply how the software looks and feels
It's important to remember that a lack of key functionality or a poor end-user experience can all serve to de-motivate staff who have to spend additional time performing basic tasks as system processes are clunky. This can have a negative impact on staff retention, and productivity and inevitably on firm profitability. A feature-rich system that is built around a single integrated database allows for ease of communication between front and back-office staff, improving collaboration and a reduction in data entry.
Return on investment (ROI)
Think about the time savings that come with a good legal practice management system. Some of our clients boast 50% time savings by using the system. There are literally endless possibilities if you use the software to its fullest extent. Below I want to give you some examples of work areas that can be made considerably more efficient with the right practice management software.
1. For certain commoditised services, easily customisable workflows are essential. Automatic document generation, alerts, and reminders for approaching tasks, key dates and milestone actions will ensure that work is more streamlined and there is more visibility as to case status.
2. A flexible time and billing system allow professionals to easily record time and bill clients flexibly and accurately. If mobile time recording can be catered for then even better like on the Keyhouse mobile app.
3. With the influx of email traffic, staff are in danger of being overwhelmed, so an integrated email and document management system will pay huge dividends. It can also help reduce unnecessary internal emails among the team if the system uses a task manager.
4. A system that encompasses comprehensive reporting capabilities will provide partners with relevant data, will enable partners to make informed decisions for their business.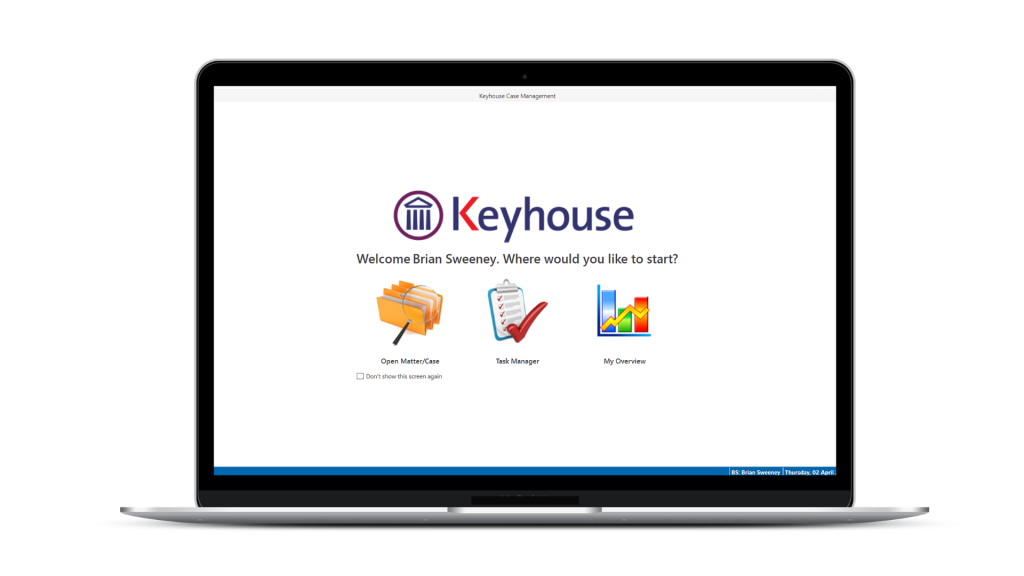 Pro tip: Ask practice management providers what their recent developments have been and what their plans are going forward so that your investment is future-proofed.
Your supplier should have a development roadmap to keep up with ever-evolving needs within the legal profession, from both a compliance and technology perspective.
Good luck with your search. And remember if you would like to learn more about Keyhouse you can always reach out to me for an informal chat on 01 290 2222 or by contacting me here.